【Blue Period】Various Manga Award winner! "Blue Period" –analyze the charm!
2021-09-15
Hi everyone! Today,
I want to introduce you to an anime that I strongly (personally) recommend!!
It will be airing in October as a Fall Anime! It's Boss from Otaku Republic!
Hi there!! Today, we will recommend a buzz worthy manga in Japan!! I want to introduce this manga before any other Doujinshi! It's Saori from Otaku Republic!
Yup! Through this anime adaptation, I want many people to know about this manga! The story is about a boy who is fascinated with art and it describes his youth!
【Fall Anime 2021】
Various Manga Award winner!
Recommended in Fall anime 2021, Blue Period – analyze the charm!
What is Blue Period?
Written and illustrated by manga artist, Yamaguchi Tsubasa-Sensei.
It has been serialized in Monthly Afternoon since 2017 and the series has been popular and sold over 3 million copies cumulatively. The episodes are collected in 10 volumes. It was awarded the Manga Award in 2020 and given various other awards.
The anime will start airing in October 2021!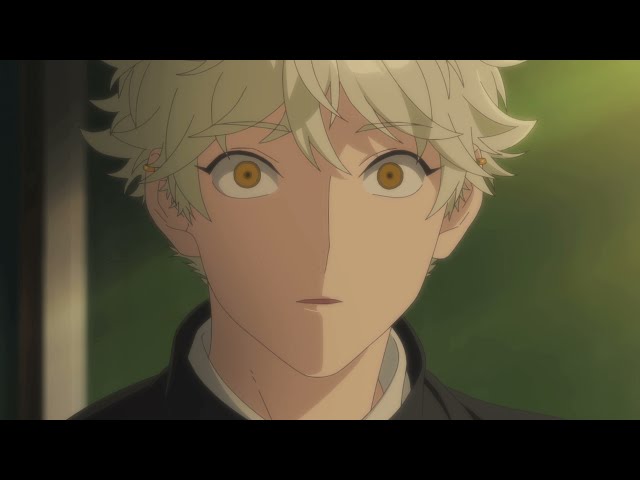 This manga was often desired to be adapted into anime in Japan. Whenever a new volume was released, it was always ranked at the top of our sister site, Manga Republic!
The theme of the story is
"art"
but I want to recommend that
anyone who is pursuing their dreams or anyone who is passionate about something read it
.
This manga will give you a supportive push forward and encourage you to be brave and passionate about something.
Let's check it out in 5 min!
The rundown of Blue Period!
The main character, Yaguchi Yatora is an honor student who is very good at both studying and socializing.
Yup! The main character, Yaguchi Yatora is a true
"honor student."
He is good at studying and socializing with people without any problem. He can achieve anything effortlessly.
However, because he can do everything so easily, he never became passionate about anything. Somehow he was thinking to get a stable job that can earn enough money to live without much effort......
One day, Yatora became fascinated by a painting.
He found a
"green angel"

painting at his school's art club.
Yatora decided to take an art class because it was easy to have a decent grade without much work. One day, he forgot something at the art room and retuned back. Then he found the painting. He was attracted to it and almost forgot to breathe.
It used green paint for skin color. The angels on the canvas were green. It was terrifyingly mysterious. People may feel it made no sense, but he thought it was beautiful. He thought it was perfect. He was so deeply fascinated by the angel painting that he could not express it in words.
The art assignment for facing yourself - Yatora started facing himself seriously by doing art assignments.
Yatora first thought that art does not return enough merit compared to the time and effort he spent on it. So he was thinking that there is no point to spend time on art in life if there is no merit.
One day, Yatora got an art assignment...... The assignment was to draw a painting,
"my favorite landscape."
He was thinking to draw something like the landscape of mountains or the ocean that many people like.
The art teacher read his mind and gently admonished him not to draw someone else's favorite landscape. She said to him,
"I want to know YOUR favorite landscape."
She also told him not to draw intentionally. Draw a landscape though YOUR own eyes. Art is languageless. That is why, it is more interesting if the artwork expresses the artist.
The moment for facing
"himself"

seriously in his life - Yatora was embarrassed to share his honest feeling for the first time.
He only cared about how to do things without any problems. He never thought about his feelings.
Then, it occurred to him that he felt the city of Shibuya in the early morning seems
"blue."
His friend laughed at him and said that you sound like a poet. He got embarrassed.
After that, he visited the art class again. There was the student who drew the angel painting. Yatora gave her a compliment on the painting, but she denied her talent. She told him that she just thought about painting a lot. That is all. Nothing more.
He started talking about himself to continue the conversation. He brought up the landscape in Shibuya that he thought looked blue.
Did she react like his friend who called him a poet? She was different. What she said was......
"If you see it as blue, it is blue, even if it is an apple or rabbit."
Yatora started working on the assignment again...... the same day it was due. He used to use only one blue paint when he painted
"blue."
He now felt that using only one blue paint can't express what he really saw in Shibuya. As the artist of the green angels told him, he layered paints over and over until he found the perfect blue. Next, he wanted to add some sketches to the paint, ──
but the paint on the canvas was still wet and he could not work properly. He regretted it badly - if he had started drawing days earlier, it would have had enough time to dry.
After the submission of the assignments, everyone got together to appreciate their works. Yatora was embarrassed that he might be too serious about the assignment. However......
"It's beautiful, isn't it?"
Yatora's painting was understood by the viewers. He received praise.
It made him happier than he had expected. He even cried for joy a little.
It is certain that painting makes him happy.
However, Yatora could not imagine becoming an artist as his future job. From there, his life starts taking an unexpected turn.
I guess I explained it for too long and too much. But this manga is that interesting. Yatora is smart and logical, but he got into art deeply. He is fascinated by art and we as readers feel like we want to encourage him.
I feel the same way. He wants to express things in his head, but his lack of ability to paint is overwhelming. No technique, no experience. Yatora becomes depressed by this reality, but he makes an effort to overcome his lack of ability in art. He approaches art using his smarts, but the result looks clumsy. Since he is a logical and smart person, he suffers from difficulty in art.
The theme is art, but the bottom line was chasing a dream in the springtime of life. So everyone, please read! You can check the anime! OR you can read the released tankoubon! This fall, please check out Blue Period!
The episodes are collected in 10 volumes.
You can pre-order volume 11 in the end of this month!
Check out Blue Period from our sister site, Manga Republic!
https://manga-republic.com/product/tag_page.html?tags=748
That's all for today! I'll see you in the next article!!
Have a good day!
---
Related Articles
Popular Articles