【Dakaichi】Congrats! Made into a MOVIE. Checking Out the Best Part of a BL Manga Series
2021-08-18
Hello, everyone! It's almost the end of August...... I've just started to check out fall anime and anime movies, releasing this fall! It's Saori from Otaku Republic!
Guess what? This fall, one of the most popular BL series will be made into a film! It's already sold 4 million copies and the anime series has currently been rerunning since July! Not is the best time to check out!
The name of the series is......!!
【Congrats! Made into a MOVIE】
Now Anime Is Rerunning!
Checking Out the Best Part of a BL Manga Series, Dakaretai Otoko No.1 ni Odosarete Imasu, Selling OVER 4 Million Copies!
https://otakurepublic.com/product/tag_page.html?tags=221683
What Is Dakaretai Otoko No.1 ni Odosarete Imasu.?
https://otakurepublic.com/product/product_page_1745440.html
Dakaretai Otoko No.1 ni Odosarete Imasu. Is a Japanese manga series by Sakurabi Hashigo-Sensei, serialized since 2013. It has been collected in seven tankōbon volumes and has sold over four million copies as of July 2021.
It has been made into a play and an anime film adaptation will premiere on October 2021.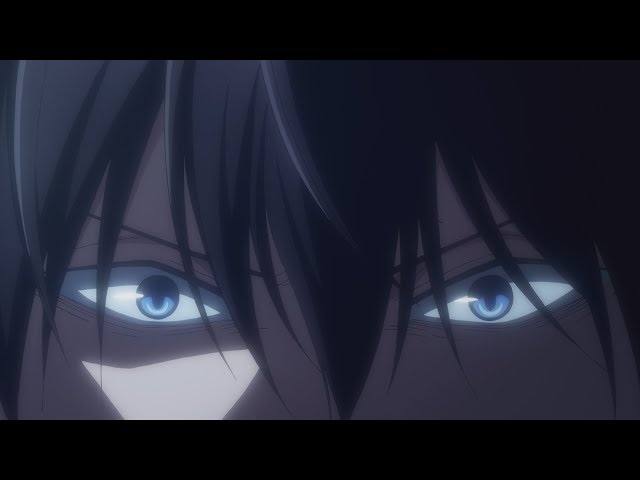 Among all the BL series, it's one of the most recent and popular one! I bet many of you have heard of only the name of the series so let me share a quick outline here with you guys!
Outline of Dakaretai Otoko No.1 ni Odosarete Imasu.!
Saijo Takato has been a professional actor for 20 years.
He is such a serious person and has debuted in the show business when he was eight years old. Since then, he has spent most of his time working in the show business. Takato, who is serious, hardworking and talented actor, secretly brags about having won from the
"Sexiest Man of the Year"
five years in a row.
However......!
He was not able to become the sixth winner, instead, a new actor, Azumaya Junta, who has been in the show business for three years, won! Takato secretly thinks that Junta, who has won over him from the
"Sexiest Man of the Year"
is his super competitive rival.
Although they have co-starred before, they will again co-star after the ranking was announced. Then they find out that Junta will play the main actor and Takato will play the supporting one.
Junta feels very grateful that he can co-star with Takato again. However, Takato is full of competitive spirit against Junta.
Actually, Junta, who is a new actor, really doesn't have much experiences of acting, so he has got many advices from Takato, who is a professional actor. Junta is very impressed at what he has done for him.
Not knowing that's how Junta thinks about Takato, Takato is thinking of acting much better than Junta in the movie (although it's a little childish......)!
After the meeting for the movie is over, Takato is hurriedly going home, when Junta asks him for dinner. Takato, who thinks Junta is his rival, no longer wants to give him any advices, however, he decides to accept it, not wanting to turn down the invitation from him.
However......
When Takato wakes up, he finds himself in Junta's house......!
Takato finds out that he was carried to Junta's house and taken care of by Junta since Takato was drunk so badly (because he feels competitive against Junta). In the video which Junta took, Takato sees himself showing hostility against Junta......!
And Takato also sees himself throwing up on Junta and his clothes and acting childish, which can never be seen in his usual life......
Takato makes a decision after he feels shocked to see him acting stupid.
Takato goes,
"I will do one thing which you want me to do, so please delete the video."
From Takato's offer, what will Junta request......??
While Takato treats Junta strictly, he also gives him various advices. While Takato takes good care of Junta, Junta tries hard, getting over difficulties. How they grow up as actors makes themselves look even more attractive, huh~??
Need to Watch an Anime Series before the Anime Movie in Fall?
Personally, you should prepare for it by watching an anime series, for sure!!
In the movie version, these two, who have got along well, will act in the scenario, whose motif is a famous opera,
Blood Wedding
, set in Spain.
In this work, they will do a passionate flamenco dance performance but......! While Junta is able to dance gorgeously, Takato, who has never danced before, is panicked! Takato, who feels pitiful about himself as an actor, decides to go to Spain to train himself!!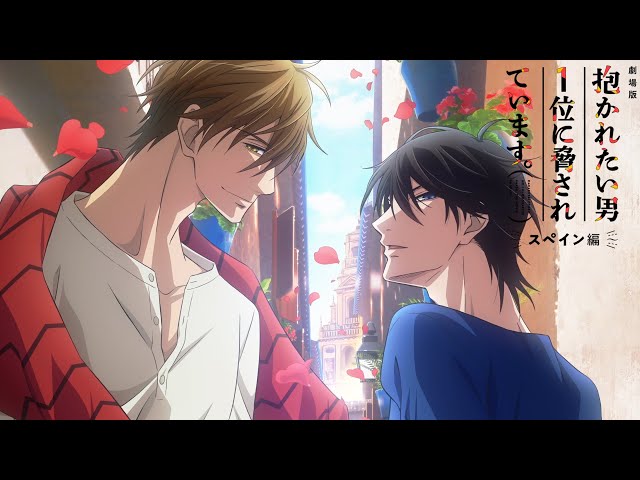 One of the most popular episodes in manga will be covered in this movie so I would recommend that you should check out their relationship in advance!
Are they able to make it for the co-starred work......? Can't wait to watch the movie, huh~??
Check HERE for Dakaretai Otoko No.1 ni Odosarete Imasu.'s Manga and Doujinshi!
Already now! This is all for today! I'll see you all at the next article!!
Bye now~!
---
Related Articles
Popular Articles