【This Week's New BL Manga】One Night Ever Again, Tepetoru!, Zombie Hide Sex and MORE!
2023-09-06
One Night Ever Again




ワンナイト エバーアゲイン


Shishito Karari

One Night Ever Again
https://otakurepublic.com/product/product_page_6105683.html?ref=blog
Kahara, a salaryman, has been given his dream assignment: an overseas transfer.
While he has few regrets about leaving Japan, the only thing lingering on his mind is the faint affection he holds for his colleague Shinozuka.
The overseas assignment is for an extended period, and Kahara worries that he might never see Shinozuka again.
Therefore, just before his overseas relocation, Kahara decides to confess his feelings to Shinozuka, thinking that if he might never see him again, he has nothing to lose.
They share their feelings for just one night. However, after relocating overseas, Kahara finds out that his new workplace has burnt down and he has to return to Japan!
From there begins the love story between Kahara and Shinozuka—what will be its conclusion?
Koitsu Ni Daka Renakya Hara Peko De Shinurashii ~Narikawari Inkyubasu No Maou Henjou Keikaku~




こいつに抱かれなきゃ腹ペコで死ぬらしい~成り代わりインキュバスの魔王返上計画~


Kogamo

Koitsu Ni Daka Renakya Hara Peko De Shinurashii ~Narikawari Inkyubasu No Maou Henjou Keikaku~
https://otakurepublic.com/product/product_page_6105682.html?ref=blog
Kudou, a highly skilled lawyer, was working late into the night at his office to handle the incoming requests.
Just when he started to feel fatigued, he suddenly noticed that his hand was transparent!?
Thinking he was just drowsy, he was shocked to find that his entire body was beginning to turn transparent......
When Kudou woke up next, he found himself in the demon world and had apparently swapped souls with an incubus, the first in line for the demon king's throne!?
Thus begins an unexpected romantic comedy in another world! What fate awaits Kudou?
Tepetoru! Teppen Tottaru Vol.1&2




てぺとる!~てっぺんとったる!~ (上) (下)


Bonno Nuisu

Tepetoru! Teppen Tottaru Vol.1&2
https://otakurepublic.com/product/tag_page.html?tags=961921
Shinomiya, a university student, is both smart and handsome, and has even secured a job at a super-famous company.
Though he has met all the expectations his parents had for him, he finds his life incredibly dull.
In the midst of this, he learns that his admired senior, Tendou, who has been pursuing a career as a comedian, has disbanded his comedy duo.
Unlike himself, Tendou is always cheerful and is willing to stake his life on doing what he wants to do.
Shinomiya wants to walk through life with such a person and offers to become Tendou's new comedy duo partner!
Sometimes serious, sometimes funny! A very rare manzai (comic dialogue) BL series, released in two volumes simultaneously!
Tepetoru! Vol.1
Tepetoru! Vol.2
Zombie Hide Sex Vol.5




ゾンビ・ハイド・セックス 5


Yodogawa Yuo

Zombie Hide Sex
https://otakurepublic.com/product/product_page_6105679.html?ref=blog
Suddenly, the town is overrun with zombies!
In such a world, Mishiba, a confused convenience store clerk, is saved from a life-threatening situation by a Self-Defense Force member named Chigasaki!
The two act together to survive, but along with the survival instinct, something that shouldn't ignite also flares up......!?
As the volumes progress, they encounter survivors living in various parts of the town, unfolding a love story that is sometimes serious and sometimes tender!
The fifth volume is finally released, but can Mishiba and Chigasaki really survive......!?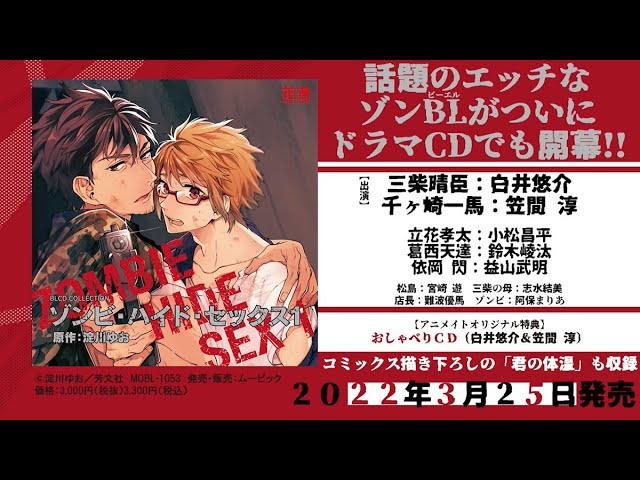 Sub-Sama, Shitsuke No Jikan Desu Vol.2




Sub様、躾の時間です 2


Nijou Memo

Sub-Sama, Shitsuke No Jikan Desu
https://otakurepublic.com/product/product_page_6105678.html?ref=blog
The Dom/Sub universe is a work that deals with a second gender, based on a relationship of trust and protection (the Sub trusts the Dom, enabling the Dom to protect the Sub).
Kyouya, the owner of a host club exclusively for Subs, was a Dom who managed his thriving business.
However, he was actually a Sub, not a Dom, and had been living a lie about his second gender all along. He acted this way because he didn't want to be in a vulnerable, protected position. But one day, he is found out by Souta, a new boy he hired as a Dom at the club!
However, that's not all—Souta is actually a Sub as well, not a Dom. Kyouya and Souta both discover that they've been lying about their second genders to each other.
A sequel to the popular BL manga that depicts the owner and the new boy, Dom and Sub, and their reversed roles both inside and outside the club, is being released soon!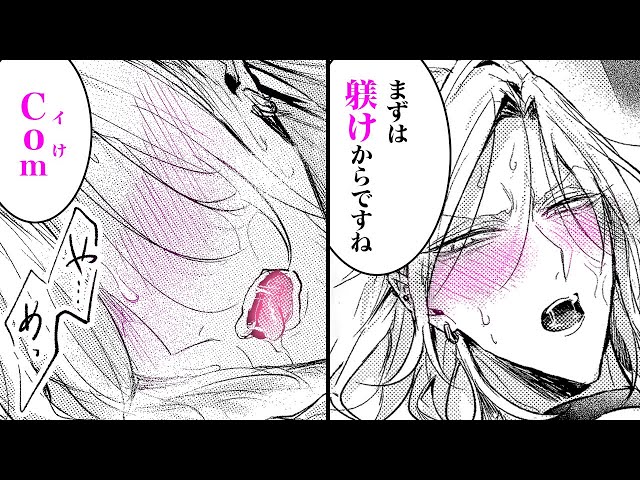 ---
Related Articles
Popular Articles