【This Week's New BL Manga】Blue Sky Complex, Backyard Lovers, M no Banken and MORE!
2023-08-16
M no Banken




Mの番犬 (リキューレコミックス)


Misaka Niumu

M no Banken
https://otakurepublic.com/product/product_page_6054484.html?ref=blog
Kaneko, a college student and a member of a film club, is kind and compassionate to everyone, so he is immediately liked by both women and men. Miura, Kaneko's unsociable junior, always drove away those who wanted to get close to Kaneko.
Kaneko laughs at his behavior, which is like a
"watchdog"
...... but in fact, the two were lovers, hiding an incredible relationship ......!
Tada No Tomodachi Ja Naku Naru Shunkan vol.2




ただの友達じゃなくなる瞬間 2 (フルールコミックス)


Natsuki Yuka

Tada No Tomodachi Ja Naku Naru Shunkan vol.2
https://otakurepublic.com/product/product_page_6054483.html?ref=blog
Hajime, a high school student, was in love with his classmate Kazuma. Being both male and classmates, he kept this feeling a secret, but...... one day he finds out that Kazuma has a girlfriend.
If things continue like this, his relationship with Kazuma will
"end."
What action will the restless Hajime take......!?
Volume 2 of the web manga, which was regularly serialized on SNS, is finally released! This volume is packed with newly written pages that can only be read in this book!
Turn Me On




ターン・ミー・オン (Spicy Whip Comics)


Ameda

Turn Me On
https://otakurepublic.com/product/product_page_6054482.html?ref=blog
Shiina, a college student working part-time with his younger brother at his uncle's company after their parents' death. One day, while helping at his uncle's production company, he is asked to find the popular model Kaede, who never shows up on set.
When Shiina goes looking, Kaede is surrounded by fans and unable to move. When he helps her, Kaede seems to have taken a liking to Shiina...... and a strange relationship between Shiina and Kaede begins!
Backyard Lovers




バックヤードラヴァーズ (Bamboo Comics Qpa Collection)


noji

Backyard Lovers
https://otakurepublic.com/product/product_page_6054481.html?ref=blog
The stage is set on an isolated island where time passes slowly and has a population of 1500, with no tourists visiting. At the island's only supermarket, the manager Nagata was living a dull and unstimulating life.
But on a stormy night, while preparing to close the supermarket, an unfamiliar man arrives! This man, the mysterious Momose, demands food and a place to sleep from Nagata. Though he doesn't seem like a bad person...... Nagata cautiously provides him with food and other necessities. Then, Momose offers to
"thank"
Nagata. What does that thanks involve......!?
On an island where nothing was supposed to happen, an incredible daily life begins!
Blue Sky Complex vol.9




ブルースカイコンプレックス9 (マーブルコミックス)


Ichikawa Kei

Blue Sky Complex vol.9
https://otakurepublic.com/product/product_page_6054480.html?ref=blog
High school student Narasaki is a serious young man who loves reading. He had always wanted a quiet place to read, and an unexpected opportunity comes his way.
A teacher in charge of the library asks him to take over the library counter for a short period. He's told that he can do anything, including playing games and reading if he sits at the counter, and he gladly accepts. But, to his surprise, the seat next to him at the counter is occupied by Terashima, who is famous in the school as a delinquent!
Narasaki finds out that he was actually supposed to keep an eye on Terashima, but surprisingly, Terashima behaves himself.
Thus begins the relationship between the two in the quiet library. The latest volume of the super popular series, continuing to volume 9, has been released!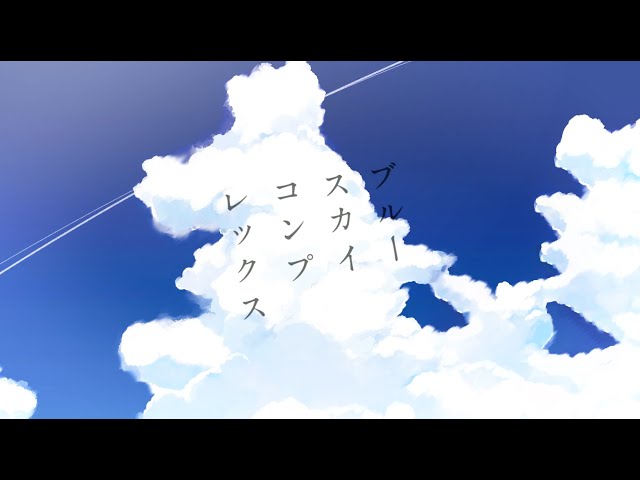 ---
Related Articles
Popular Articles