【3rd Anniversary】3/18 is Twisted Wonderland's 3rd Year Anniversary!
2023-03-23
Konnichiwa everyone!It's Saori from Otaku Republic!!
Konnichiwa everyone. It's Boss from Otaku Republic.
Boss!!Today!!
Today what?
That game that just had its anniversary!
And so let's do a feature of that game today!This is a popular social game that everyone probably all know too! Let's celebrate!
【3rd Year Anniversary】3/18 is Twisted Wonderland's 3rd Year Anniversary!
Check the Newest Released Information and Recently Announced New Project!
https://otakurepublic.com/product/tag_page.html?tags=694411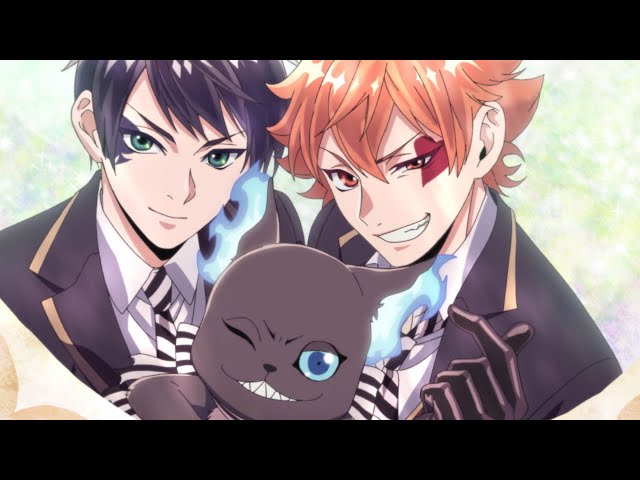 Ooo~!!!
And so!
Twisted Wonderland had its 3rd year anniversary on 3/18!
Congratulations~!!Game's Japanese version has various events going on already, and new information are getting revealed!
3 years anniversary already, time flies~!!
That's right! The game had some happy & curious new information revealed, so let's go right ahead and check it out together!
Celebrate, all characters are now implemented!Malleus Draconia's SSR finally implemented!
Malleus Draconia
https://otakurepublic.com/product/tag_page.html?tags=712121
At this 3rd year anniversary timing, Malleus Draconia's SSR has been finally implemented!! With this!!Every character's Dormitory clothes SSR have been implemented!!The fact that all characters have been completed at the same time as the 3rd anniversary is personally really special~!
By the way, Book 7 is available up to Chapter 2!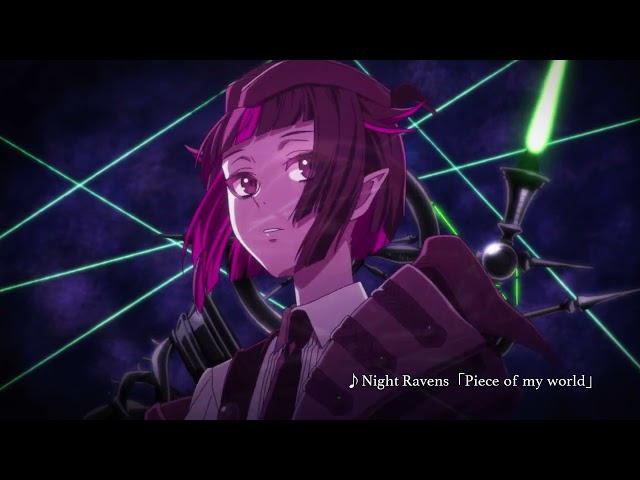 By the way, at this point, Twisted Wonderland's main story has been released up to Book 7 Chapter 2!
Wow~. What's the Twisted Wonderland main story like?
Main story Book 7 Chapter 2 content was seriously so extreme!!!
Extreme???
Chapter 2 revealed an incredible secret that's related to the root of Twisted Wonderland story. Its content will make you think oh...... that's what the past key visuals and presentations meant??? And you will be able to gather all loose ends from various past...... It will also clarify the seemingly-significant scene from the prologue too, and it looked like things are finally getting serious......
Like the climax is coming soon?
Yes like its coming near! It tied some major loose ends, so I kind of want to read things over again from the first book!!
At this time, Lilia Vanrouge's SSR is implemented too! Beautiful~!!
Lilia Vanrouge
https://otakurepublic.com/product/tag_page.html?tags=758179
3rd Year Anniversary is Ceremonial Clothes! This year's SR Grim is also cute!!
Speaking of Twisted Wonderland anniversaries, they always distribute an SR card for the mascot character Grim! First year was Striperibbon(casual wear), second year was lab outfit, and this third year implements a ceremonial outfit!
Wow cute
...... by the way, this Grim's posture, I feel like I've seen this somewhere...... it looks like it's the same posture as someone else with pretty ears......
Leona Kingscholar
https://otakurepublic.com/product/tag_page.html?tags=709388
Also, Japanese fans are talking about how Grim's paw pads are too squishy looking and cute. Adorable~~!!!
Also, there are major improvements and fixes in the game too! The one that I personally consider really significant is that the number of a magic elements go up to 3 when the SSR card's level goes up!
This is a happy update?
Yes, quite happy update! It makes the cards more flexible for different use, so it will transform the usual card formations! For example, combinations that weren't possible before because of bad element compatibility will now be possible with this update! This is great~!! Other than this update, they've also implemented voice into the guest room and......
And skipping class option!! I'm super hyped about this too!! I used to leave on auto and ignore the classes, so I'm happy that I can save that time now~!!! There are also other detailed fixes, and they've crammed it with updates that past and current players will love!
Finally Exceeding 19,000 Works!
Check out Twisted Wonderland Doujinshi from Here!
https://otakurepublic.com/product/tag_page.html?tags=694411
Especially Trending & Sold Popular Doujinshi are Here!!
Best Sellers in Twisted Wonderland
https://otakurepublic.com/product/tag_page.html?tags=931825
There we have it with the even-better playable and enjoyable Twisted Wonderland after its 3rd year anniversary!!The main story is having some very curious developments, so I can't wait to find out what might come in the future......!It looks like there's an animation project going on too, so if you're curious, why not start playing it at this time!!
It looks like the main story first portion? would be complete by its 4th year anniversary.
Yes, very true! What will it be when it reaches its 4th year anniversary...... I'm so curious! Everyone please join me in following it!!
Alrighty, that's about it for today! Let's meet in the next article~!
Bye~!
---
Related Articles
Popular Articles