Buddy Mission BOND. Wonderful Story & Chara! Now-HOT Action Game
2021-06-16
※This article does not contain any excessive spoilers regarding the scenario of Buddy Mission BOND. Anybody can read it comfortably.
Hello, everyone. Today, I'd like to share with you
one of the now-HOT games in Japan.
It's a game-lover Saori from Otaku Republic!
Hello everyone. I have a feeling that Saori now looks so happy. I'm Otaku Republic's Boss. Well, well…… what kind of game are we going to feature today?
The game we'll be featuring today is
such an awesome one with a great story, wonderful characters, full of entertainment as a detective & action game!
If anybody asks you if you happen to know any good detective game, then you gotta pick this one! Here we go!
【Now-HOT】
Both Story & Chara Are Incredibly Wonderful!
Featuring a Now-HOT Action Game, Buddy Mission BOND!
https://otakurepublic.com/product/tag_page.html?tags=763761
Product Outline


What Is Buddy Mission BOND?

Buddy Mission BOND is an

"adventure game"

released in January 2021.

The character design is created by Murata Yusuke-Sensei, manga author of One-Punch Man or Eyeshielf 21.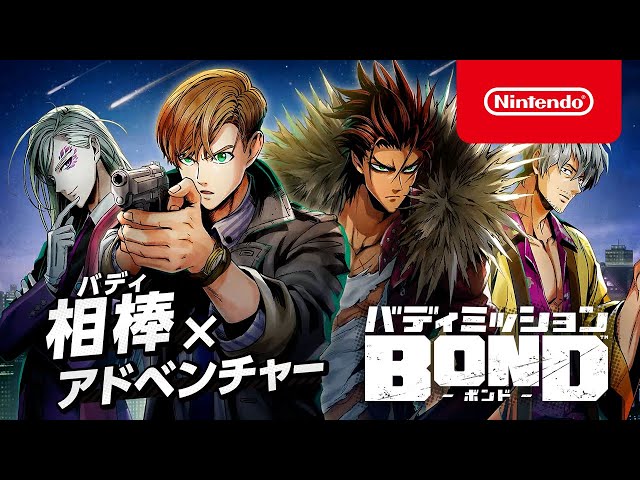 Wow, it's just released, huh?
Right! So, I bet not so many people have heard of this game. But don't worry! We'll be featuring it here today!
The characters are super unique!
The four
"weirdos"

formed a team to get rid of the criminal organization!
One of the best parts about this game is that all the characters are so unique!
Oops, before that, let me share outline of the story!
Luke is a police officer who aims to become the hero.
One day, one video message, showing a woman kidnapped, is sent to the police station, where he works. However, since Luke's boss would never start investigating the case, Luke starts to look for the place where the woman is kidnapped to save her.
And he sees Aaron there…… who is worldly known as a
"phantom thief beast"
! Aaron points out that that case is related with the criminal organization called
"DISCARD."
Now, they both head for an island which is also known as
"DISCARD"
's compound to get rid of them.
On the way there, they meet Mokuma, who used to be ninja, and Chesley, who is a genius swindler, both trying to get rid of the
"DISCARD"
!? These four buddies whose occupations and personalities are completely different, are now going to face the evil!
Are they going to get rid of the
"DISCARD"
at the end!?
Mmm…… Well…… so, to get rid of the criminal organization, these four have teamed up, huh?
Yeah~ Those four have the issues though……!
Oh well, let's check out who they are!
---
Luke
https://otakurepublic.com/product/tag_page.html?tags=776882
He is a police officer in a certain country.
Since he has a very strong sense of justice and tends to be too careful about things, he is not evaluated highly by his boss. He has to have precise advanced knowledge before he starts to investigate the cases. He strongly admires his foster father who died on duty also as a police officer.
---
Aaron
https://otakurepublic.com/product/tag_page.html?tags=776881
He is a serious thief, worldly known as the
"phantom thief beast."
Instead of making a precise plan in advance, he makes it directly stealing by force. The woman who was kidnapped is like an older sister for him. That's why he decides to team up with Luke to save her. They sometimes conflict with each other since Luke is too careful while Aaron directly takes actions.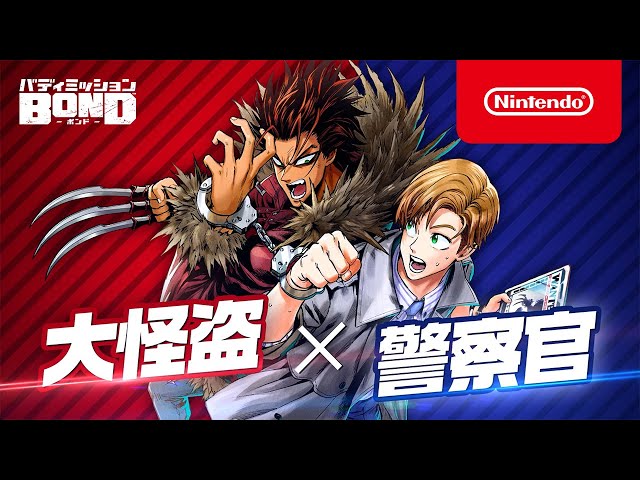 ---
Mokuma
https://otakurepublic.com/product/tag_page.html?tags=776879
He is a showman who plays a ninja role in the hero show of the hero TV program.
He loves to drink and women and sometimes forgets the lines or the storyline while the show is being filmed, therefore, he is not highly evaluated by staffs. Due to his past experience being a ninja, his physical strength is quite high. He is cheerful, sociable and kind…… although he never seems to want to share his past with anybody.
---
Chesley
https://otakurepublic.com/product/tag_page.html?tags=776880
He is a genius swindler, creating sensation.
There is a rumor, saying he has defeated so many people and he usually doesn't show up in public. He is closely connected with
"DISCARD"
and wanted to secretly manipulate Luke and two other buddies so they get rid of
"DISCARD,"
however, because Mokuma outwitted him, he ended up joining them. Since Mokuma forced him to play roles with other buddies, Chesley has strongly become attached to him.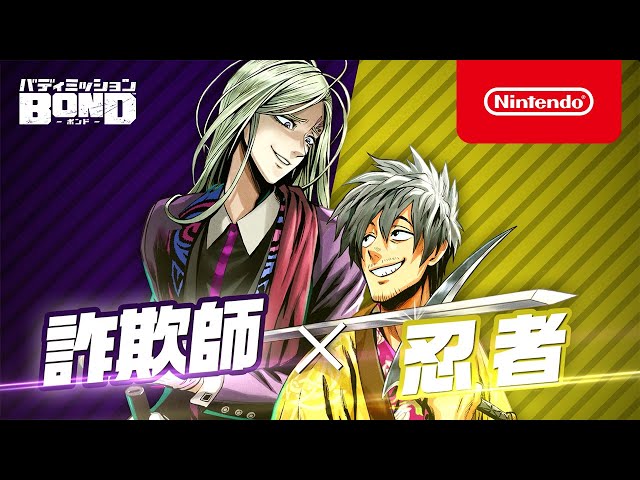 I bet they will have a lots of issues since they're totally different in a sense.
But that's one of the best parts about this series, huh~?
Yep! There's another good part you should check~!
Does that kind of reasoning really work!?
Let's give a hand to Luke and his buddies with multiple choices!
What can fix the electric lock……?
The plumber
The electric constructor
The rock star
Buddy Mission BOND tries to solve the case through three parts: the part where characters have a conversation, the part where they investigate the case and the part where they penetrate the scene of the case!
You can freely select two buddies who you go investigating with. You see various conversation patterns too!
The reasoning (deduction) part is…… well…… It's not that hard, I guess!
(Oh yeah, the genre of this game is not

'detective'

action……)
I'm a little concerned about their super unique personalities…… I want to choose the best answer from the multiple choice of course, but I might also want to choose the incorrect one too! I wonder what's gonna happen if I actually do?
What on earth is
"good"

or

"evil"

for you and someone else?
It focuses on both through such an awesome storyline!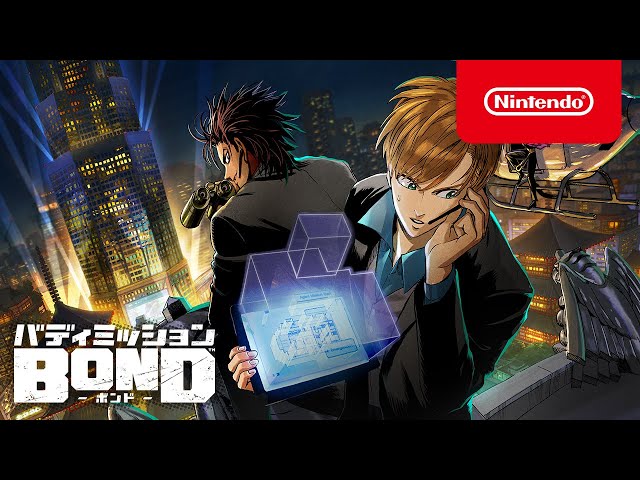 Let me get straight to the point!
The scenario is so filling / heavy!
That's one of the reasons why it's highly evaluated. What's more? It's well-organized with a good pacing so it's very easy to read!
Another good point is that each character cherishes how they think of
'good'
and
'evil'
!
So, you guys!
What kind of people do you think are the

'good'

people and the

'bad'

ones?
Buddy Mission BOND depicts this theme very well-organized manner! Those who have completed this game usually want to share this game with other people, saying
'It was awesome!'
!!
Oh well, so…… those who want to enjoy a passionate and interesting story with such unique characters, you should try Buddy Mission BOND!
Exactly! It's not much yet but some of its Doujinshi have been released too so check them out if you have finished playing the game!
Buddy Mission BOND
Alright now! This is all for today! We'll see you all at the next article~!
Bye now~!
---
Popular Articles