【Jujutsu Kaisen】Part 2 Is Now On Air! NEW OP, ED and Ep.14!
2021-01-29
Hello everyone. One of the Winter 2021 Anime that I've been looking forward to is now on air so I'm excited! I'm Otaku Republic's Boss.
Hello everyone~! Since this series started to air in October 2020, it's been going viral not only in Japan but also throughout the world, huh?
So today!
We'll be doing a quick review of such Winter 2021 Anime's Season 1 and Episode 14, which just aired this season!
【Jujutsu Kaisen】
Part 2 Is Now On Air!
OP, ED and Episode 14 Now Releasing!
The New Opening Is Now Official!
More Stylish, with Beauty of Lights and Darkness, Standing Out!
Actually, I wanted to feature only the content of Episode 14 but I thought it would be worth showing you such beautiful images of opening and ending songs too! So let's review them too!
The NEW Opening Theme
VIVID VICE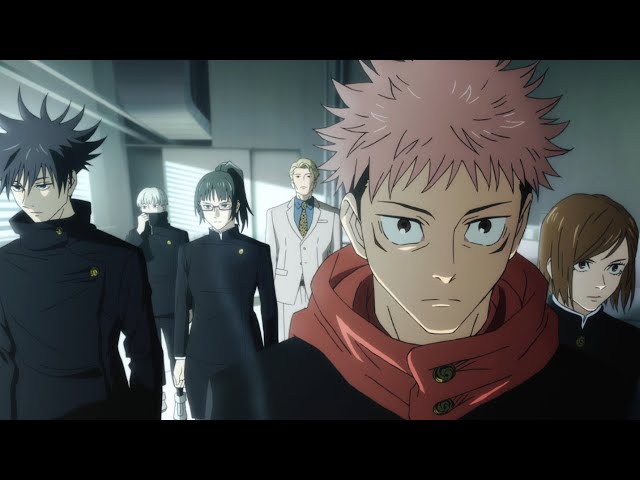 This would rather be our comments but they were such beautiful images, huh? I should say the vividness of the coloring was so impressive, rather than the beauty of the characters themselves. I especially liked the combination of black and white.
Right. The black and white, huh? Those are the colors of our powerful Panda Senpai. I don't know why he is drumming on the rooftop…… I was just shocked at that impact.
I wonder wild pandas do drumming?
* According to the research, no wild panda has ever done drumming
I have no idea. To me, I was attracted by such beautiful eyes of Gojo Sensei! I thought he was even more beautiful than the one in the previous opening……!
Gojou Satoru
https://otakurepublic.com/product/tag_page.html?tags=557842
https://otakurepublic.com/product/tag_page.html?tags=557842
This eyes' expression was beautiful and mysterious (profound), huh? The light was hitting his eyes and each eye looked differently, even though they are both his eyes. It was so fantastic. And some of the characters who haven't officially appeared in the story were shown a little too! Overall, this opening was fantastic! What will cover in Part 2……?
https://otakurepublic.com/product/tag_page.html?tags=607386
I have already read every volume until the latest one so I can kind of imagine how each scene means, which means I can talk about more details……
But let's move on to the review of the main story, or else, this article would just share how beautiful the opening's image is……
That's not a good idea!
Then let's now review Episode 14!
It's been only two weeks since Episode 13 aired (due to the New Year's holiday), but I feel it's longer than two weeks……!
In Episode 14, Goodwill Battle against Kyoto Finally Kicks Off!
But then……such an incredible speculation is hidden behind the scene……!
Mahito
https://otakurepublic.com/product/tag_page.html?tags=636553
So! Episode 14 started off with a beautiful blue sky. Mahito, who fought in the climax of Season 1 gets together with Getou-San and Jougo-San, who have attacked Gojou-Sensei before.
Getou Suguru
https://otakurepublic.com/product/tag_page.html?tags=631791
It's been a while since we last saw these two, huh~?
What they mainly talked about was…… Ryomen Sukuna, huh? Mahito seems to have realized that he is too strong to defeat. For those who want to know how strong Ryomen Sukuna is, check out Episode 8 to 13 of anime!
Ryomen Sukuna
https://otakurepublic.com/product/tag_page.html?tags=557852
Nothing wasn't revealed as to what kind of strategy the three will have but they seemed to be confident, saying the
Curse
is to win at the end. If the
Curse
wins, not myself, and if the enemy dies, then everything is going to be fine……
Finally Getting Together with Yuji!
And! Here Comes the Battle against Kyoto Prefectural Jujutsu High!
I wonder what kind of strategy the three will have to defeat Jujutsu High…… And all the members from Tokyo Prefectural Jujutsu High have completed the training with the 1st and 2nd year students and now are fighting against their sister school, Kyoto Prefectural Jujutsu High!
Looking at Tokyo Prefectural Jujutsu High, Panda-Senpai is definitely standing out but…… as for the Kyoto Prefectural Jujutsu High, every member is well-balanced, standing out, huh?
Hold up, my favorite Miwa-Chan is not standing out…… So far, she is a modest, quiet and cute girl.
What do you mean by
'so far'
?
Anyhow, all the members from both schools get together to greet each other before the battle starts. Then Gojou-Sensei shows up gorgeously, being a little late! He brings a strange box, giving everybody a surprise, huh?
Look at the angle of that leg. It was so gorgeous, huh?
Itadori Yuji
https://otakurepublic.com/product/tag_page.html?tags=557841
That surprise is…… The main protagonist of this story, Itadori Yuji-Kun, who has been out…… I mean, has been dead once, and now revived, shows up……!
…… It was like an
'accident'
in the worst timing, huh?
Not directional either……
Everything is bad…… Even Nobara-Chan and Megumi-Kun, who felt so sad when they heard he was dead, looked stunned in that crazy way of surprise. Plus, all the members from Kyoto Prefectural Jujutsu High were crazy about the gift that they got……
I guess the only one who actually looked surprised was the Principle of the Kyoto Prefectural Jujutsu High, huh?
Right. Especially because he was happy to know that Yuji-Kun, who had the King of the Curse, Ryomen Sukuna, residing in his body, completely died instead of doing any crazy things……
Oh? So he's kind of a villain, huh?
It's not like the villain but…… I should say he is rather conservative. He is not an evil person but he just feels uneasy that such an abnormal power, which nobody might be able to deal with safely, is able to do anything at his own will. That's why he felt relieved to know that he had died safely.
Mmm…… Maybe because both the Principal and Yuji-Kun are the sorcerers, having hostility against the Curses……?
By the way, Nobara-Chan, who was sulking toward Yuji-Kun because he didn't tell her soon that he was actually alive, looked super cute!
Yep, she was cute. If Yuji-Kun showed up in the best timing and direction, she would have reacted like this, huh? But anyhow, I'm glad that they all got together finally.
And now, each school starts their meeting to win the battle. However, I should say the Principal of the Kyoto Prefectural Jujutsu High was actually a villain. He ordered to kill Yuji-Kun because the Principal will deal with everything which is going to happen in the battle as the
'incidents'
.
Right. All the members from Kyoto Prefectural Jujutsu High accepted the order, a little reluctantly…… Some of them seemed to be hesitating too…… Well, what's it going to be like?
From Episode 15, such a thrilling goodwill battle will kick off! Which school will win? What's gonna happen to the conspiracy, targeting Yuji……?
The New Ending
"give it back"

Looks Bright and Sad.
What Does the Scenery of Each Scene Mean……?
So! Just like the opening was renewed, the ending was also renewed! It was a lovely ending, making us feel sad, not like the previous ending being rhythmical and casual.
The NEW Ending, "give it back"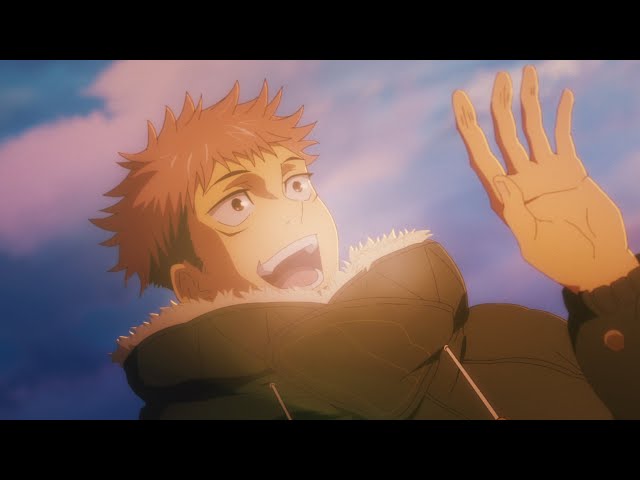 I have read all the original all the way to the latest volume but…… It's really sad…… I think the impression differs to those who have read all the original until the latest episode and to those who have just watched the anime. It was so detailed and soft, with various scenes, implying something.
Does a scene, where Inumaki-Senpai pokes the belly of Panda-Senpai, who is adorably lying down, imply something……?
Not there (probably). That's just a cuteness.
So! Both opening and ending got renewed! Here comes the new story, starting in Jujutsu Kaisen (Sorcery Fight)!! What's gonna happen next……? Why don't you check out the episodes after Episode 15 too?
OVER 700!
Check HERE for Doujinshi of Jujutsu Kaisen (Sorcery Fight)!
https://otakurepublic.com/product/tag_page.html?tags=545835
Already! This is all for today! We'll see you all at the next article! Bye now~!!
---
Related Articles
Popular Articles